DIY Dark Chocolate Almond Wedding Favors with Stitiched Tag
comments (0) March 18th, 2011 in gallery
SomethingToCherish, member
Most everyone loves a good wedding and some­thing else we might have in common is a love for chocolate! I decided to create a batch of dark chocolate almonds so you could see how this yummy treat could be used to add an extra measure of delight to such a special occasion.
To start, I whipped up a huge batch of dark chocolate covered almonds. Click here for the instruc­tions on how to make these super deli­cious almonds, which are perfect for any occasion.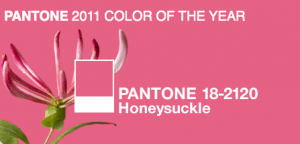 For the tag design, I started with a 8″ paper doily from which I cut a small 1⁄8 slice. I then cut a piece of white water­color paper to the same size to which I glued the doily so it would have a sturdy backing. From there, I added water­color accents using the official Pantone 2011 color, Honeysuckle. This is one of my favorite colors and I am sure many blushing brides will be surrounded by it this June!
On my tag I stitched the word "love" on a small rectan­gular swatch of white water­color paper. If you want to make this craft for your guests or bridal party, any name, initials or word would be perfect substi­tutes. To top it off I added a pre-​made ribbon flourish and hole punched the top. A strand of ribbon ties into a bow around the cluster of almonds in clear pack­aging wrap.
This is a sweet little treat and the tag itself becomes an instant keepsake to remember your special day!
Pattern or design used:
My own design -
Something to Cherish - Arts & Crafts
posted in: gallery, trendy, white, thread, pink, paper, embroidery, keepsake, other fiber, scrapbook, paint, victorian, edible, chocolate, candy, watercolor, wedding favor, almonds, Cherish Flieder, Something to Cherish
Get special offers, FREE eLetters and your FREE PDF bonus now.